Introduction
Christians confess that God is the originator of families, but many church-going families have embraced the ideas, ideals and solutions of secular thoughts and cultural beliefs. In some cases, these alternatives to Scripture have become more influential than Scripture itself. This conference will define the biblical family and expose alternative ideologies and cultural beliefs that keep many Christian families from achieving the purposes of God. It will also provide true biblical hope, the empowering promises of God and the biblical directives that enable lasting change in our families.
Please join us at Lynnwood Baptist Church from 9-12 August as we learn about the process of becoming a purposeful family from Dr. Tedd Tripp, Dr. Alexander Strauch, Dr. Glenn Dunn and Dr. Sybrand de Swardt.
Conference Cost
In Person: R 400,00
SMTI Student In Person: R300,00
Online via Zoom: R 200,00
Conference Schedule
9-12 August, 2023
Wednesday – 9 August
17:30 – 18:45
Registration
19:00 – 20:30
Speaker: Dr. Glenn Dunn
Title: The Purposeful Family – A Biblical Profile
Thursday – 10 August
12:00 – 13:30
Speaker: Dr. Sybrand de Swardt
Title:  The Dysfunctional Family – A Sinful Profile
13:30 – 14:00
Break
14:00 – 15:15
Speaker: Dr. Sybrand de Swardt
Title:  False Solutions to Family Problems
15:30 – 17:00
Speaker: Dr. Glenn Dunn
Title: Putting Your Past in Its Place
17:00 – 19:00
Dinner on your own
19:00 – 20:30
Speaker: Dr. Sybrand de Swardt
Title:  Biblical Change for the Dysfunctional Family
Friday – 11 August
12:00 – 13:30

Speaker: Beth de Swardt
Title: Living Single in a Married World

---

Speaker: Matimu Khosa
Title: When In-Law Relations Hinder Families

13:30 – 14:30
Break
14:30 – 16:00
Speaker: Dr. Alexander Strauch
Title: Your Family and the Church Elders
16:15 – 17:15

Speaker: Lizelle Jonker
Title: From Victim to Victory (Women Only) 

---

Speaker: Dr. Sybrand de Swardt
Title: Fallen Oaks

17:15 – 19:00
Dinner on your own
19:30 – 21:00
Speaker: Dr. Tedd Tripp
Title: How to Raise Olive Plants (Psalm 128)
Saturday – 12 August
9:00 – 10:30
Speaker: Dr. Glenn Dunn
Title: The Lord is the Builder (Psalm 127)
10:30 – 11:00
Break
11:00 – 12:30
Speaker: Dr. Sybrand de Swardt
Title: The Blessed Family (Psalm 128)
Dr. Tedd Tripp
Dr Tedd Tripp is the president of Shepherding the Heart Ministries. Tedd has developed and teaches materials that encourage the people of God to understand gospel hope for the ways that human beings are pushed and pulled by the thoughts and attitudes of the heart. Tedd is known around the world for the best-selling child rearing book, Shepherding a Child's Heart, and as the presenter of Shepherding a Child's Heart Ministries. Read More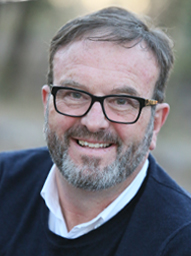 Dr. Sybrand de Swardt
Dr Sybrand de Swardt has been the pastor of Lynnwood Baptist Church since 2009. He preaches expositionally and does extensive counselling and teaching on counselling related issues. Sybrand has received a Master of Arts in Biblical Counselling from The Master's University. He also obtained a Doctorate of Educational Ministry from Southern Baptist Theological Seminary in which the project developed a thirty-hour contextualised biblical counselling course. Read More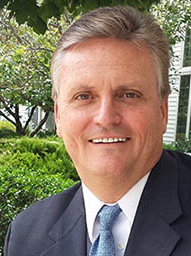 Dr. Glenn Dunn
Dr Glenn Dunn has been the Pastor at Cornerstone Bible Fellowship (CBF) in North Ridgeville, Ohio since 2004. Glenn has an BA in Communications with an emphasis in Public Relations from Cleveland State University in Cleveland, Ohio, a MA in Religious Education with an emphasis in Theological Studies from Grand Rapids Baptist Theological Seminary in Grand Rapids, Michigan, and a D. EdMin in Biblical Counselling through Southern Baptist Theological Seminary in Louisville, Kentucky. Read More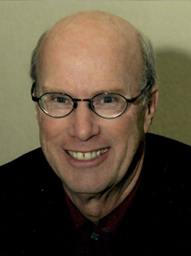 Dr. Alexander Strauch

Dr Alexander Strauch has served in the leadership and teaching ministry of Littleton Bible Chapel (near Denver, Colorado) for over 50 years. He is the author of Biblical Eldership, Paul's Vision for the Deacons, Men and Women: Equal Yet Different, Leading with Love, Love or Die, If You Bite & Devour One Another, The 15 Descriptions of Love (1 Corinthians 13), and Acts 20: Fierce Wolves are Coming; Guard the Flock. These books have been translated into over 40 languages. Read More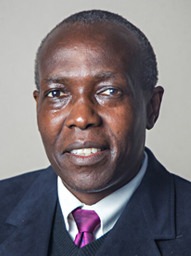 Andrew Isiaho

Andrew Isiaho, M.A in Biblical Counselling and ACBC certified is a former church planter and pastor back in Kenya, and now serves as an elder at Christ Baptist Church in Polokwane and as a lecturer in applied theology at Christ Seminary. He married Dorcas and together they have two children, Abigail, who is married to Melisitswe and both are in ministry, and Grace who is a medical student at the University of Pretoria. Together with his wife, Andrew occasionally counsels church members at CBC and those outside in addition to his shepherding responsibilities and lecturing at the seminary. Read More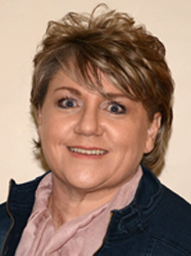 Lizelle Jonker
Lizelle Jonker is a certified counselor through the Association of Certified Biblical Counsellors (ACBC) and the Centre Director for the Bethany Pregnancy Counselling Care Centre (BPC3). She has been involved in counseling since 2014 in South Africa, helping women in unplanned pregnancies to make an informed decision and working with a variety of women's issues including anxiety, depression, communication, spiritual development. Her passion is counseling God's hope to women, to make them see the critical need for heart change if they desire to see a change in their life. Read More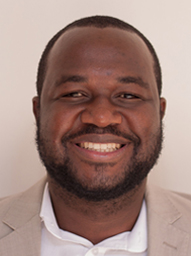 Matimu Khosa
Matimu Khosa is a member of Lynnwood Baptist Church where he serves as a deacon. He has completed the advanced SMTI counselling training course and is in the process of being certified with ACBC. He is passionate about helping people deal with unbiblical cultural practices that hinder families in living purposefully. He currently works in the mining industry and has been married to his wife, Eulenda, for 7 years. They have two children, Mikhongelo and Enelo.
For more information contact info@smti.co.za